The Authors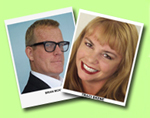 In A Nutshell
BRIAN MCKIM and TRACI SKENE are writers and professional standup comics. They were featured in Season 7 of NBC's Last Comic Standing. They are also the creators of SHECKYmagazine.com.
Launched April 1, 1999, and "dedicated to the glorification of standup comedy," their internet "blogazine" is read by thousands of comics, standup comedy fans, industry figures and media in 43 countries.
Each has appeared on numerous network, syndicated and cable TV shows. Brian appeared on Late Late Show with Craig Ferguson (CBS) on October 11, 2013.
SHECKYmagazine has been featured in the Wall Street Journal, USA Today, the Boston Globe and on NPR's All Things Considered. They are recognized as experts on the art, the craft, the business and the lifestyle of standup comedy.
For their ONLINE ELECTRONIC PRESS KIT, featuring color headshots, audio clips, video clips, press clippings, bio info and our personal appearance schedule, click HERE!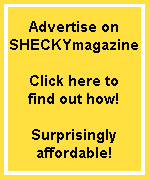 Our Movies!?!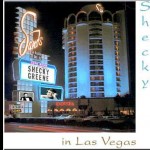 COLUMNISTS
Shecky! Alumni!
Dan Rosenberg
...& Lester
Tim Cavanagh
Paul F. Tompkins
Mitch Hedberg
Mack Dryden
Jamie Alcroft
John Curtin
Joey Yanetty
Pete Fogel
Kip Addotta
Bob Zany
Wayne Cotter
Carol Montgomery
Richard Lewis
Andy Kindler
Jimmy Myers
D J Hazard
Nehl Bobal
Sheila Kay
John Bizarre
Doug Benson
Jim Shubert
James Gregory
Gabe Abelson
Paul Gilmartin
Steve Marmel
Hal Sparks
Bob Harris
Paul Bond
Grover Silcox
Basile
Bobby Collins
John Wing
Brian Whalen
Rich Williams
Steve O.
Jeff Shaw
Ryan Wilner
Brad Slaight
Harland Williams
Joe Rogan
Triumph
David Feldman
Steve McGrew
Dan Barton
Rob Becker
Matt Weinhold
Bobby Gaylor
Steve Silberberg
Jeffrey Ross
Dave Little
Vince Vieceli
Marc Jaffe
Dick Cavett
Buddy Fitzpatrick
Stephen Kruiser
Suzy Soro
Jeff Allen
Doug Stanhope
Kid Dave Miller
Brian Kiley
Gary MuleDeer
Jim David
Judy Carter
Drew Hastings
Andrew Gropman
Rabbi Bob Alper
Dan French
Robert Hagearty
Chuck Savage
David John McCarthey
Mrs. John Hughes
Jason Stuart
Rick Overton
Steve Eblin
Jack Mayberry
Tom Parks
Charles Viracola
Rusty Warren
Robert Dubac
Jeff Marder
Joe Dunckel
Evan Davis
Veronica Mosey
Troy Conrad
Matt Davis
Mat Becker
Lewis Black
Dan Carlson
Jan McInnis
Joe Dixon
Larry Getlen
J.D. Sidley
Jeff Klinger
Tony Camin
Bill Engvall
Pat Mac
Anwar Richardson
Mary Ann Nichols
Rita Rudner
Larry "Bubbles" Brown
Jim Morris
Brett Butler
Kathleen Madigan
Todd Barry
Roger Ritenhouse
Marc Maron
Doug Hecox
Tommy James
Emo Philips
Lord Carrett
Jim Gaffigan
Eddie Gossling
Tom Rhodes
Etta May
Ron Zimmerman
Ross Bennett
Franklyn Ajaye
Chris Zito
Argus Hamilton
Costaki Economopoulos
Laurie Kilmartin
Jimmy Pardo
Leslie Thomason
Bill Bunker
Vinny Badabing
Henry Cho
Jonathan Katz
Dave Pavone
Larry-Bob Roberts
Brian Hennigan
Kenneth Nichols
Rich Vos
Dave Mordal
__________________
Traci Skene & Brian McKim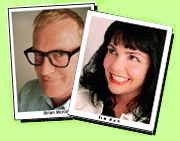 SHECKYmagazine
Editors, Publishers
© Copyright 1999-2014 SHECKYmagazine Published by Independent Together
Mailing address: P.O. Box 400635, Las Vegas, NV 89140

SHECKYmagazine archive for April, 2014
(1 posts)
by Brian McKim & Traci Skene on April 1st, 2014
Today is the anniversary of the launch of SHECKYmagazine.com! Fifteen years ago today, we uploaded our first "issue." Back then, […]